home | shop | events | arts centre | visit
We have 6 resident artists in studios open to the public including Cath Ray, John Harris, Christine Howard and Annie Turner
Our Arts Centre Gallery features new exhibitions every 6 weeks from a mix of national artists and local artists. We have over 150ft of hanging space where we feature work from 40 local artists.
Previous exhibitions:
Rotary Young Artist 2020
This years Annual Young Artist Competition attracted over 250 entries from 9 schools. The topic of the Mayflower Pilgrims brought out a wide variety of amazing art.
John Harris 2019
John is an internationally acclaimed artist and is resident artist in the Hub and visitors are welcome to explore his studio. His exhibition was a wonderful example of some of his work.
Amina Sly-Khan 2019
Sutton Art Group 2019
Rotary Young Artist 2019
The Annual Young Artist Competition is open to all Primary School Children in the area and creates a real 'splash of colour in the Gallery over the half term period. In 2019 7 schools took part and the school deemed to have the best collective entries was St Josephs who won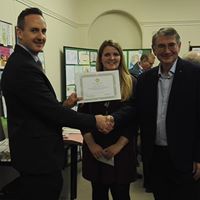 Artempo 2018
Amina Sly-Khan 2019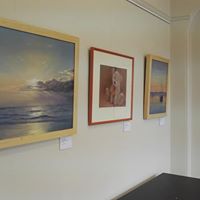 Christine Howard - Hive 2018
Craft Fairs 2018
2017
Joe Fullwood 2017
Retford Arts Festival 2017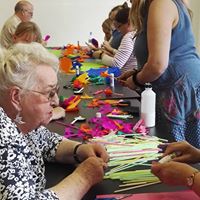 Cath Ray 2017
2017
Ann Everitt 2017
Carol John 2016
2017
Retford Art Festival 2016
Group holiday accommodation near Lincoln, Lincolnshire.
Self catering holiday home. Group accommodation. Large holiday cottage.
Large holiday home. Holiday Cottage
member of the Robin Hood tourism group
Website design and marketing by Mutex Solutions