Started in 2015 as a community venture to help support the local economy, the Retford Hub, or to give it its full name, the North Notts Artisan & Tourist Information Centre, operated for 6 years to provide:
local arts & crafts * art gallery * mayflower pilgrim museum * tourist information * cafe
local food * artist studios * workshops & classes * UK central
In 2021 the Hub changed ownership and can still be found operating as the Retford Arts Hub in Retford. For further details search Retford Arts Hub Facebook page
The mayflower pilgrim museum was closed but a room dedicated to the story of the Pilgrim Fathers can be found at Bassetlaw Museum, Grove Street
This site now acts as a tribute to the many hours put in by volunteers to support the venture and as a thank you to those organisations and companies that provided financial support including:
Bassetlaw District Council
Nottinghamshire County Council
Ye Olde Bell
10 Green Bottles
Paintman
Arts Council
Church of England
Mike Quigley - Councillor
Over the 6 years we ran exhibitions in our fabulous gallery. In addition we hosted the Rotary Young Artist Competition for 3 years with the final year attracting hundreds of entries from over a dozen schools. Thank you to the artists, volunteers and all those that helped.
Here are a few examples:
Amina Sly-Khan 2019
Sutton Art Group 2019
Rotary Young Artist 2019
The Annual Young Artist Competition is open to all Primary School Children in the area and creates a real 'splash of colour in the Gallery over the half term period. In 2019 7 schools took part and the school deemed to have the best collective entries was St Josephs who won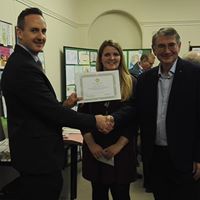 Artempo 2018
Amina Sly-Khan 2019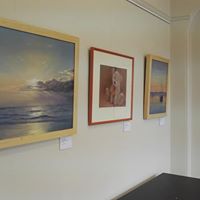 Christine Howard - Hive 2018
Craft Fairs 2018
2017
Joe 2017
Retford Arts Festival 2017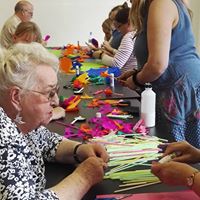 Cath Ray 2017
2017
Ann Everitt 2017
Carol John 2016
2017
Group holiday accommodation near Lincoln, Lincolnshire.
Self catering holiday home. Group accommodation. Large holiday cottage.
Large holiday home. Holiday Cottage
member of the Robin Hood tourism group
Website design and marketing by Mutex Solutions